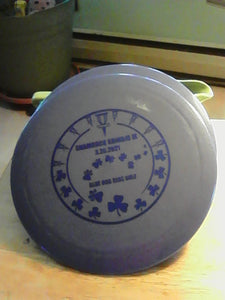 Purple passion disc with metallic purple Star stamp. Grapey.
The FX-2 is the first in the new FX Series from Prodigy. The FX Series falls in between the F and H Series, making it a faster fairway driver. The FX-2 offers a straight, long flight before a medium finish. The FX-2 is perfect for backhand and forehand throws alike.
9/4/-1/3
500 Plastic was development over a considerable period of time to formulate a blend based upon player feedback. It has a stiffer, less gummy feel than 400 Plastic. The 500 blend provides an extremely confident grip on the firm, yet flexible flight plate. It also provides a very solid feeling rim.